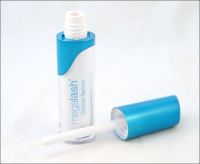 Not worth the few dollars

It really did nothing for me. My lashes weren't any longer or thicker after using the serum for several weeks. It stings horribly if you get any in your eye by accident. There's really nothing else to say about it. Complete waste of about 5 bucks.

Be careful, ouch

The first four days of using this in the morning and at night it was alright. For some reason on the 5th day in the morning after putting it on, my cheeks and eyelids turned a little red and was stinging. I'm brown skinned, I don't get red easy. I had to give it a rest. Good thing for me is that I got it 75% off at rite aid so I didn't lose much money..... After a week I tried it again. I think I ...read moremay have put too much on it that 5th day but I still didn't like that it had stung. I'll use it for a while and then come back and write again if there is any difference in my lashes.

Wet n Wild lash serum

Having never used a lash serum and noticing that the older I get I appear to be getting skimpy in that area AND seeing it in my Walgreens, why not! I noticed within the week a huge difference in the fullness and length of my lashes and although the directions say twice a day, I have only been using it with my nightly routine. I have had no adverse reactions and will continue to use this for the month and reassess. Totally worth the price, ease of use and practical in my book.
Back
to top