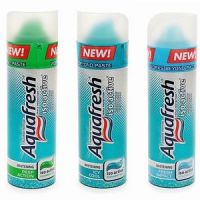 Aquafresh Iso-Active Whitening Toothpaste
As low as
Cleans, Whitens, Refreshes!

I like this kind of tube for a change. It removes every last bit of residue on teeth, whitens, keeps gums healthy, and gives you a blase of fresh breath. What else could you want?

ok product

I have been using this for 3 weeks now, it's minty and does keep my teeth white. However I never liked pump bottles as it's always hard to get the bottom so you end up wasting a whole bunch of toothpaste. Also, the toothpaste minty fresh feeling doesn't last too long. I have gone back to using Crest.
Back
to top