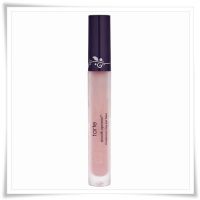 Tarte Amazonian Clay Waterproof Shadow Primer
Review subject

Tarte's products rarely disappoint, but I found this eye primer somewhat lacking. The color is lovely and brightening, but it doesn't glide on as easily the way other primers do (Too Faced's "Shadow Insurance," Urban Decay's "Primer Potion," and L'Oreal's "De-Crease," for starters). It left my lids feeling dry and accentuated tiny lines and creases. Shadow lasted an acceptable amount of time, but other brands outdo Tarte here.

might have improved...

I received a large sample of this from a QVC purchase, before the product was actually available to purchase. I liked it for the most part. It seemed a bit too dry on my lid. It was a bit on the chalky side. It did help my shadow stay and the neutral color of the product was nice. Perhaps after the full product came out, they improved the texture?
Back
to top