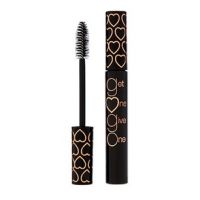 Brush is too big and formula doesn't adhere

I just tried this after receiving it as part of a kit. After one use, I'm throwing it away. Mascara should not be frustrating, especially when there are so many of them out there. The brush is too big to get the mascara onto corner lashes. The formula doesn't seem to make much of a difference so I tried going over my lashes multiple times. Still not much of a difference. With other mascaras, like Tarte, I can get BIG lashes that don't look obviou. Not with this one.

if natural is what you want..

This is a "natural" looking mascara so if that is what you are looking for then great, i did have some flakes throughout the day. You can apply more for a bolder look ( the look i prefer ). Very nice deep back color. I will stick w Dior show,

Just Ok

This is one of my least favorite Josie Maran products. It goes to show you that Argan oil doesn't really work in everything. The formula is not "thick" enough so it doesn't adhere well. Definitely not my favorite mascara.
Back
to top