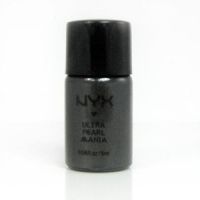 Amazing Colors!

Yes, dealing with loose pearl eye shadows can be a bit messy, but the end result is well worth it. I have these in "Baby Pink," "Mocha," "Charcoal," and "True Purple Pearl." They really do bring out the color of your eyes and last much longer than you would expect. I like the little bottles because they're so easy to toss in your purse or train case for travel. I'm going to purchase more.

Good

For $3 a tube, these are a great deal and provide beautiful shimmer. I agree with the other user about the slight inconvenience of the size, but it's best if you use a travel brush, preferably Ecotools (They're small, great quality and cheap). Then again, the small size of the tubes make it very portable. Like any other loose shadow, these get all over the place, so use a little at a time.

Beautiful!

Beautiful shades, and beautiful shimmer. I love this product. I have it in purple, and not only is it long lasting, it also makes my eyes pop out. A little goes a long way and If you're not careful, it can be a little messy. Other than that, I love it! I get compliments on it all the time, and I would definitely recommend. And the price is great too.
Back
to top