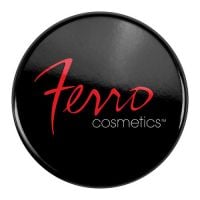 Not For ME

I received these in my Total Beauty Collection. The colors were Suzie's Glow and Terra Cotta. I'm sorry but I really don't like these. I would never wear them as blush, and I really don't think I would wear them as eye shadows either. They're very loose, very messy, my countertop was a mess the minute I opened the containers. And you really have to rub them in well in order for them to sit right on the skin. No, not for me!

Disappointed

I was very disappointed when I received my sampler collection because I received the ferro samples and they came in a little bag which was full of powder because the blushes had spilled so I only had a very small amount to try and the packaging is horrible. This product is messy and leaves powder everywhere , some of my other products were also full of powder.

Needs better packaging

I got this in the total beauty collection and the little samples came in their own sealed bag which was already dusty and messy on the inside of it. When I opened the blush more spilled out everywhere. It's so dry and messy. I've used loose powder blushes before that were easier and cleaner to use. If you can get some on your cheeks the color is very nice, Suzie's Glow is very pretty on. I haven't tried Terra Cotta yet, but not looking forward to try and opening it.
Back
to top