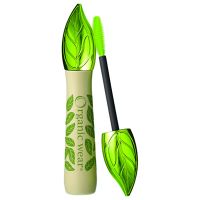 Love It!

This was one of the first mascaras I've ever purchased and maybe it has the effect of a first love, but it just did wonders for my sparse, invisible lashes. I really love the fact that it's organic and the packaging is so pretty. The bristles of the brushes nicely separates the lashes and the smell isn't exactly pleasant, but I've come to love the smell.

Didn't like it at all

This only reason I'm giving this mascara three stars is because I want to support a more natural product, and I usually like most of "Physicians Formula" products I try. However, I got this mascara because it was on sale, and the sales person recommended it to me as one of the best mascaras she tried, so I bought not one, but two of them! Greedy me! ;) I honestly didn't like anything about it. ...read moreThe brush has very thick rubber bristles and they don't really grab on to my lashes as all. I don't know if it's my lashes, but there is nothing particularly unusual about them. I have medium length, medium thickness lashes - nothing out of the ordinary. So because the brush can't really hold on to them, I find it very hard to transfer enough color on my lashes so that they look coated. And forget about lengthening them. I mean this mascara doesn't claim that it makes them longer - granted that. But, usually when you put a coat of mascara on, they still look a bit longer because they are so much more defined. The ends of our lashes (unless your are very black naturally) are usually a bit lighter because they get slightly lightened by the sun. So this mascara doesn't give any definition to my lashes because it's so hard to get enough color on them. And I personally think that when you get a mascara, it's got to have at least one of these two things going for it: color or length. In both cases, this gets thumbs down from me, so if you were to ask me, I would say "don't bother with it".

Not impressed

So far, I have not been impressed with Physicians Formula mascaras. All have let me down, this product included. It looked nice right after I put it on. My lashes looked natural with just a little bit of added volume. But, as the day went on I ended up with racoon eyes and tiny black flakes on my face. Perhaps this product would be better if it were waterproof.
Back
to top