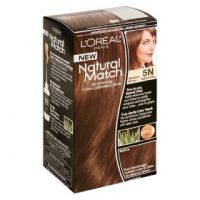 Beautiful

I use Natural Black just to cover up some minimal greys and for an overall color boost. This works! It leaves your hair shinier and your natural tones are more enhanced, all without drastically altering your color too much. I love it!

at-home hair color

I tried this one last time and really liked it. I am going to continue using it, I was really surprised and got a ton of compliments.

Great color!

My color turned out great but it did leave my hair very dry and damaged. I had to do some damage control after and I would say it took about 3 weeks for it to get back to its natural texture.