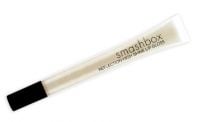 eh

very sticky, but I like that this is just a simply clear gloss, but honestly I could get the same result from lipsmackers if I wanted, it's not worth the price really. But it is nice so I'm not going to knock it on that. If you're looking for a clear gloss, that makes your lips nice and shiny and you're willing to dish out more then a couple bucks go for it. But I'm not.

Review: Smashbox Reflection High Shine Lip Gloss

very nice! I picked up a Sephora lipliner that is a little too bright for me, so I put this on top of it! I really like the effect. It is shiny, smooth, and not sticky. Very much worth the high price tag!

decent

i'm a little biased because i tend to dislike most lip gloss. this is too sticky! it does stay on a long time though.
Back
to top