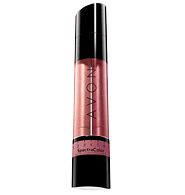 Avon SpectraColor Lipstick
As low as
Meh.

I have to of these. The shades are a bit frosty. It's a neat idea, and I liked making my own shades. However, the product seems to separate easily, and sometimes you have to get some of the oozy stuff out. The packaging is a little bulky, but kind of cool looking. The tip is hard and plastic, which I didn't like at all. It felt a little slicker than the average lipstick, and had about average length of wear. I wouldn't repurchase this mostly because of the color and bulk.

Why make things difficult.

Cute gadget. I like the concept but it needs improvement. Pop off cap, turn bottom to color #, press bottom to dispense or at least try to, and apply. The applicator is ok but missing something. I love the colors! The shine and feel of the lipstick is wonderful. Not sticky and no gross smell or taste. Might buy again in a few colors when it goes on a good sale. Can't beat the price.

great staying power

I love the idea behind this product- 7 shades in one product to fit your every mood! The lip color has great staying power! However, I'm not a fan of the hard plastic applicator. It needs to be half the diameter and more of a sponge tip to really have me sold on the product. Still, not a bad effort!
Back
to top