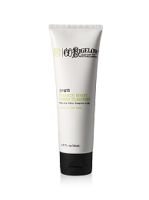 C.O. Bigelow Vitamin Boost Cream Cleanser
As low as
I love it!

I have extremely dry skin with some flaky patches and some acne-prone, oily areas. I was really nervous to use the Bath and Body Works face products because they are often heavily scented, and I have sensitive skin. I have loved this cleanser since the very first time I used it! My skin was not left feeling tight at all, like it has with most other cleansers. It also smells really nice and has...read more stopped my breakouts. Only a very small amount is needed each time I wash my face so the tube lasts a really long time. Using just the cleanser, warm water, and my fingers, I can feel my pores being cleaned. For people with dry skin like mine, I would recommend only using this cleanser once a day, and using warm water and your fingers once a day. It is great value for the price and is very effective!

Great cleanser for oilier skin

I love this new cleanser Picked it up at the Bath&Body works sale, it was buy 2 get 2 free, so I thought it was a great chance to try this new range of face products from Bigelow. I was not expecting it to be as good as it was, because most oily skin cleansers tend to leave my skin dry or irritated. This felt so good the first time I used it. It feels slightly tingly on your skin, but not a lo...read moret. when you rinse off you feel like your pores are actually breathing! Yet my skin still felt soft. It seems to control my oil also, because I havent had a braekout since I started using this. Highly recommended!
Back
to top