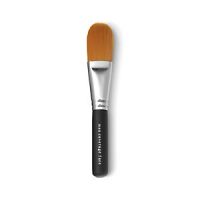 nice

good coverage, makeup application easier and soft feel

Nice

I got a get started kit of bareminerals. I was not impressed with the makeup, but did like these brushes.

Not for me.

I know I'm swimming against the tide here, but this brush has not lived up to it's reputation for me. Heavy shedding, does not want to go back to form after a wash. I've had nothing but trouble with all of the BE brushes, same thing. I've had a few Sonia Kushak brushes from Target, same hair, that have lasted and lasted. I am very careful with this brush. Bristles only are washed and the brush re-formed and laid gentle down to dry. I come back to a fuzzy mess. Not what I wanted at all.
Back
to top