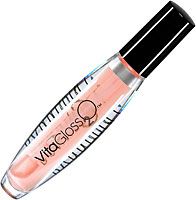 Bonne Bell VitaGloss Revitalizing Lip Quencher
As low as
Smells really good....

And taste good too. However, it doesn't last long and only moisturizes when applied on. It leaves the most unique feeling on my lips. I can feel the product seeping through and "quenching" my lips with moisture. The product feels really slick on my lips without feeling sticky but it does tend to run outside my lips.

High shine and delicious

Bonne Bell's VitaGloss Revitalizing Lip Quencher rocks. It's a high shine liquid gloss that has good staying power and works equally well on top of your regular lip color or on bare lips. It feels cool and slick when first applied, very pleasant. I tried the watermelon flavor and it was nothing short of yummy. I'd recommend this to anyone who wants a high shine, good tasting lip gloss. I give it a...read more 9 rather than 10 only because it isn't made of natural and organic ingredients. If this is not a priority for you, you'll probably give it a 10.
Back
to top