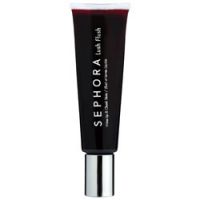 Nice color, terrible lasting power

This lip stain was one of a few Sephora items I got for the last year's stocking stuffers. I got in Red Wine, and I liked that it was nice and mature red. But on my lip, it did not look deep red, just light and sheer red. The staying power was quite weak. After shipping a cup of tea, the color was almost gone. It was not too sticky, but not very moisturizing either. I am not a big fan of lip stain. None of lip stain products has never worked well on my lips. BTW, I still have not used on my cheeks.

It worked for me!

Love the color it left on my lips and it did last long. But it was hard to take off.

Cheaper than Benetint

I got this in the Red Wine color, and the color is very similar to the fabulous Benetint, but cheaper on the price. I like the little sponge applicator for the lips. It seems to work better as a cheek stain, though. It seemed to be a little drying to my lips and ended up clinging to patches of dried skin. Ick.
Back
to top