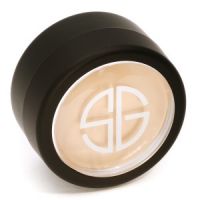 Great concealer

I bought this concealer in a medium and I love it. I was nervous to try new concealer but the price was decent and I got a better deal on it. I use it under my eyes on my dark circles and it totally covers them. A little goes a long way as long as you blend it well. I foresee me using this product for a long time because a little goes a long way, the price is nice, and it actually works! :]

awesome concealer great coverage

The Vitamin K does wonders for my skin while at the same time covering my flaws. It is easy to use and blend-it goes on smooth and is very creamy. I had so issues with its matching my skin tone. Can be applied thick or thin depending on the look you are going for day/night. I have oily skin and it stayed with me all day! Can be applied with fingers, brush or blender. This is my go to Concealer-LOVE!!

Great Coverage

It is a great consistency and provides great coverage. It's easy to apply, I use my fingers sometimes an eye shadow sponge to get in the creases under my eyes and blends perfectly. It doesn't flake nor can you see the concealer but the coverage is very noticeable. As tempted as I am to use a lot, it takes very little to provide the coverage I need.
Back
to top