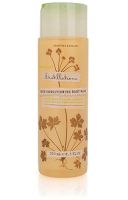 Crabtree & Evelyn Aromatherapy Distillations Revitalizing - Skin Conditioning Body Wash
As low as
Happy to use it!

This woke me up, made me happy, and started my day off right. I felt fresh and clean without feeling stripped. I'm glad to have this as a choice in the shower (along with several others!) But I really like this, it's so fresh feeling and smelling!

Great wash for the citrus lover

Crabtree & Evelyn is known for pleasing the senses while delivering sophistication. Always adding to its collection of fragrances, toiletries, gourmet foods and gifts, this brand is always on top of the latest trends. It seems that Crabtree & Evelyn knows that our busy lifestyles make it impossible for us to make it to the spa as often as we'd like and that the recession is causing...read more some of us to cut those trips out all together. So, they've introduced the Aromatherapy Distillations collection, which is relaxing, revitalizing and purifying. We are loving the Aromatherapy Distillations Revitalizing Skin Conditioning Body Wash, $17.50. While I'm not a huge citrus fan, I do find that it can be refreshing when used as a wash. This product features lemon, coriander, galbanum and oakmoss, which work together to energize the senses. The samphire and vetiver condition and increase the skin's vitality. This is a unisex scent that will make any citrus lover happy.

21 Best Soaps

Exclusively from the editors at Total Beauty

Get the Buying Guide to see these top-rated products!

Get it now »

Great Lather For a Body Wash

I recently tried this product and I must admit that I was rather surprised at how well it lathered up. Most body washes that I have tried, produced little to no lather at all. So being a lather junkie, I can say that this product really delivered in that department. It did do a pretty decent job of leaving my skin feeling refreshed and clean. It's not very moisturizing but it doesn't leave my skin...read more feeling dry either. As far as the scent goes...it smelled a little too much like medicine, similar to Vicks Vaporub, but that is due in part to the added eucalyptus oils. However, the added lime oils impart a fruity aroma to the herbacious scent of the eucalyptus making it a more enjoyable scent. I have to admit I'd rather have my bathroom shower smelling like a tropical oasis than a medicine cabinet. I think I will stick to my foodie scented products, even if they do give me bad food cravings.
Back
to top