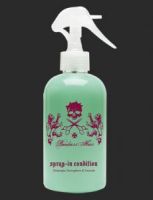 Badass Hair Spray In Condition - Detangle Strengthen & SMooth
As low as
GREAT

one of my favorite products ever. It detangles my thick hair and makes it look much healthier. Ever since i first tried this product, i've always been using it. It does wonders to your hair!!

My favorite. Great for everyone.

Everyone must have the Spray in Condition. It's so refreshing for your hair. You have to ask your self, why wouldn't you want to strengthen, detangle and smooth out your locks. You won't even feel it in your hair, and don't worry you can still use all your styling products with it. I use this product on me, my husband and my children. Use after your shower. After a swim in the pool or at the beach. It's great for everyone everyday.
Back
to top