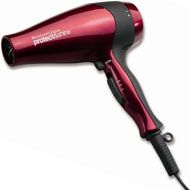 Remington D-0422 Far-Infrared Dryer
As low as
Plastic Fan Breaking

Same problem with fan breaking.

DANGEROUS!!!

I purchased this hair dryer in June 2008 while working out of town when my beloved Conair suddenly dies on me after 3 years. I carefully reviewed the boxes and selected this one based on it's claims for smoother, healthier hair because of ceramic heating. I have to admit, it did meet it's claims. However, 6 months later: this morning, I turned on my hair dryer and it made a horrible sound. T...read morehe ceramic fan blades at the back literally broke off and flew through the protective shell covering and almost hit me in the head! They literally cut straight through the metal mesh at the back of the hair dryer! Luckily, I manage to yank the plug from the wall. BE CAREFUL of this product!
Back
to top