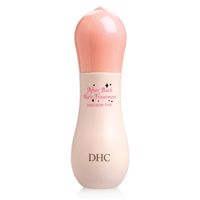 Hair must have

This makes my hair so soft that it is unbelievable. No frizzies, no flyaways. Just beautifully soft, easily styled hair with the faint sent of lavender and sandalwood (not chemical). Even the next day my hair is still beautifully soft like I just washed and dried it. I really like it because I am able to shampoo my hair less which helps my color last longer. I just apply a pea sized amount to my damp hair and it's good to go. No build up between shampoos either!

Review subject

I've only ever received samples of this, but am thinking about buying one with my next DHC purchase. It makes my hair incredibly soft. A little goes a long way. I rub about a dime sized amount all over my fingers and massage it through my hair. In the Miami heat, I have frizzy tendrils everywhere, and after using the sample, I have the hair as soft as a baby!

Not for everyone...but works for me!

I love DHC products (and their customer service and sample program is the best in the business). I have long, think, naturally curly hair. I just recently bought several of their haircare products - After Bath Oil, Emulsion and their Light & Smooth Shampoo and Conditioners. Nothing works better for me. The trick I think is not to use too much of the product, but that said, I do have to use a l...read moreot for my hair type. I pump the Emulsion in my hand 4-5 times and then 2 of the oil and mix it together before running it through my damp hair. It smells great and makes my hair soft and silky. If it is not for you, try some of their other products...they have great return policies and also let you get 4 free samples with every order. Definitely a must have for my hair!
Back
to top