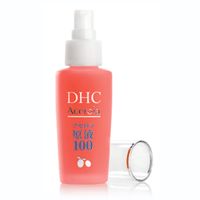 DHC Acerola 100
As low as
nice

I don't know how this stuff works, but the Acerola line, helped clear up my acne prone skin. As soon as I ran out of the tone and gel moisturizer my acne reappeared. So, I repurchased the entire line again and it cleared my skin and makes it look brighter and just cleaner.

Something actually works

I've been using all kinds of products previously for acne/oily type skin due to my constant pimple outbreaks (my whole life) but none of them actually worked... Until I jus happened to see this acerola series and thought I'd give it a try, afterall my skin is already crappy. Lo and behold, something actually worked! I stopped having outbreaks within the first 2 weeks and my skin had this "glow" I...read more've never seen before. I started of with jus the acerola 100, and since this alone worked really well, i went on with the toner. After 2 months of usage, my face was really healing but it started feeling a little dry because I usually stay away from moisturizers and anything that leaves my face oily... However, since I stopped having outbreaks (except for some occasional 1 or 2 small zits on the T-zone) i decided to use the gel as well. Right now I'm 4 months into using this series and my skin feels really great. I've had to pile up concealors and foundations before, but now I jus leave the house with concealors (for my eyebags! yet to find a product for that...) and some loose powder. BUT, do note that there was a couple of busy days I went to bed without my acerola routine, and I ended up with a mini outbreak on my chin in that week... So now i'm religiously using the series daily. I believe the acerola 100 is one of the key products, because I did see the difference when i was using it alone.
Back
to top