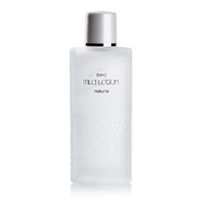 DHC Mild Lotion
As low as
Mild!

This toner is perfect for all skin types! I would say this is my favorite toner from DHC. Not oily at all and very moist. Nice fresh scent!

Great product to keep on hand

This liquid is wonderfully refreshing, and adds light moisture to my skin without being oily or greasy. I always have a variety of moisturizers on hand - which one I use depends on the time of year, what other products and/or makeup I might be wearing that day, and how my skin is feeling. I am typically normal leaning towards the dry side, and very prone to clogs. I love keeping this stuff around,...read more it is wonderful for soothing dry or irritated skin, for moisturizing on it's own (sometimes this is all I need for moisture, in the humid summer at night when one of my skin treatments also adds a bit of moisture) and for adding a bit of extra moisture (especially in the winter when my skin gets super dry, but I don't want to use a very heavy cream that might clog my skin - this is wonderful to wear underneath one of my usual lighter moisturizers) A little goes a long way as well, and I love the simple clean packaging, in a frosted glass bottle. Lovely product, I always try to keep this on hand!
Back
to top