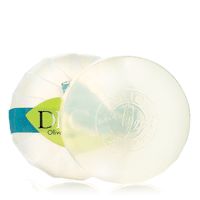 DHC Olive Soap
As low as
This has the frills.

This dhc soap has more frills to it as you can tell it is 2x the price of the original. This is a nice soap also, I use it all over also. But I'm ify on the price.

Fab complexion soap

I love DHC soaps. They leave my skin soft and clean and the olive oil in this one helps keep away dryness. There isn't anything harsh in the soap so they are also great for sensitive skin. The only downside? They are so expensive! It's like $20 for a bar. That being said they do last and they are as good as bottled face washes, so I think they can be worth it. I can usually get them for $15 a bar when I'm overseas, so I just stock up when I'm there.
Back
to top