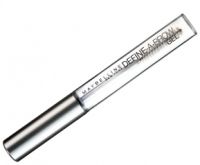 Good Brow Gel

This eyebrow gel holds my thick brows in place all day. It works pretty well for me. I don't use a lot, for me a little goes a long way. I know some people use it after filling their brows but I like to use it before I fill. I would recommend this gel to anyone who really wants to tame their brows. -XOXO Stay Gorgeous

Helps to define, but could be better

This brow gel helps to create a little more definition and control of the brows. But, I am looking for something that adds more control. I think I can get a better effect taking a little hair spray/gel, putting it on an eye brow brush and combing it on.

Good Product

I like this product and use it on a daily basis. It doesn't flake like the clear Maybelline mascara does (I've tried using that as an eyebrow gel, too). This keeps my brows in place and is inexpensive - what more could you want in a brow gel?