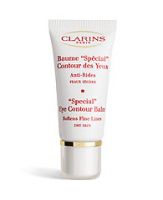 Nice but $$$$$$$$

This is a nice product and I like the feel and the way it leaves my eyes feeling and looking, but my moisturizer does a good job also. If you don't mind spending so much then this is a great product, you can use it as a eye mask also but don't waste your product.

good after long nights

i love how comfortable the skin around my eyes feels after i apply it after a long night. the smell is wonderful (roses).

The only one that works for me!

Really nice texture.. I find it very hard to find something that's moisturising enough for my dry skin, and this is the only one that does the job perfectly!
Back
to top