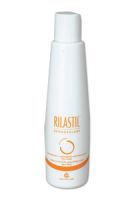 Rilastil Suncare Lotion
As low as
Ritastil Suncare Lotion

This lotion does appear to enhance taning while moisturing and giving you protection. It is worth the money. That's another story

Rilastil Deordorant

I have used this product. I bought it at Pure Beauty. The quality was better than I expected. I am alergic to some deodorants, but this had a pleasing smell and did not irratate my skin like some do. I am very happy with this product.
Back
to top