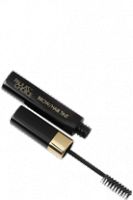 Paula's Choice Brow/Hair Tint
As low as
No mess + totally foolproof

The unique brush design is the "secret ingredient". This product is excellent for covering stray gray brows and to color a few gray hairs between touch ups. It is similar to mascara, but in side of the bristles is a little longer. It allows you to precisely get the color on the eyebrows and not on your skin (I notoriously get my mascara everywhere around my eyes). If you read the tab for inst...read moreructions/ usage, the website gives great color recommendations. I use "fawn". It matches my natural color perfectly. It is also extremely affordable. If you are considering this, I HIGHLY recommend it. I was skeptical too.

Better than using clear mascara.

Good stuff - beats using the clear mascara that don't get those unwanted little grey hairs that we all abhor. This stuff colors them right there before your eyes. Bingo, gonzo !!

Groomed brows

Product blends the stray greys in my brows beautifully. Brushes on like mascara and stays put-a very easy solution for more youthful brows. This tint is a bargain.