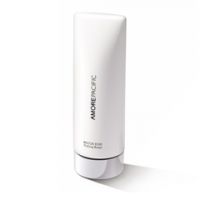 Hydrating, is it night cream or masque?

Pretty hydrating, the effect did not seem any different from the rejuvenating creme. The instruction wait 5 minutes and retire. Wash off in the morning... doesn't that make it a night cream?

Great Product

I love everything about this masque - from the scent to the results. However, at night, it feels a bit heavy and sticky on my face.

Moisture Mask

I use this overnight 2-3 times per week. My face always looks refreshed the next morning. It doesn't absorb before I go to bed, however. I put it on 10 minutes before bedtime. I like taking this to Vegas to combat the dry weather.
Back
to top