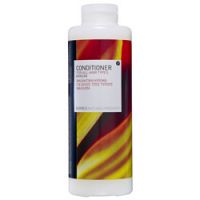 Korres Natural Products Achillea Conditioner
As low as
mae my hair soft in the carribean

Visiting grandparents in Puerto Rico this conditioner left my hair soft and shiny after hours at the beach playing with my toddler and it didn't dry out! found it at marshalls for way way way below the retail price and got hat shampoo and shower gel by korres all for the price of one! thank you korres for making my vacation enjoyable with soft hair.

Couldn't believe I hated this product

But I did. I love this brand and every other product I've ever bought I have loved completely! I had to return this after two weeks because it made my hair feel gross. My hair was stiff and coarse feeling after using this conditioner and it's naturally fine and baby soft. I use conditioners to keep it from tangling. I was very disappointed.

It's true, no buid-up!

I was drawn to this product for it's no build-up claim and I was completely satisfied! Even after using it for a month straight, no build-up!
Back
to top