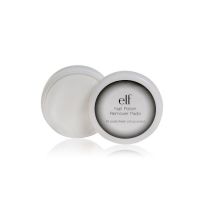 so great fro travel

and "non liquid' for airlines

Not good at all

I bought these thinking it would be a great solution to manicures on the go. I used on and at first the smell was ok but then it really just made me sick. I had to use several pads to take off the polish from my nails and I had to scrub pretty hard. I liked that it didnt leave your nails dry like acetone does, but then they kind of felt filmy and I had to wash my hands before I could finish taking off all the polish. I wont be buying these again, even if they are just $1.

Worked ok but great price

These didn't take off my polish as easily as a liquid remover, but I was using them on my toes which had about 4 layers on them. I had to rub hard, but eventually it all came off. I liked that they didn't have an overpowering acetone smell, and of course the price can't be beat. I would buy them again, especially for travel.
Back
to top