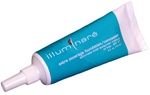 Illuminare

Great at covering up blemishes & dark circles. Quite pricey but worth it.

SO GREAT AND WITH SPF!!!!

I love this stuff since I found it a few years ago this is the only concealer I use. I don't use it as a foundation, its super thick and I think it would look pretty bad. But it is a great under eye concealer. It last all day with little to no creasing and it is water resistant. I will cry when they discontinue this. Plus one tube lasts a year.

Illuminare Extra Coverage Foundation and Concealer

It blends really well into the skin and gives an even, smooth look. It added a nice glow to my skin and stays on for an entire day. Doesn't clog your pore's as it's a 'mineral' make-up. As advertised it doesnt seem to rub or sweat off, making it ideal for a summer day. The UVA/UVB protection is an added bonus!