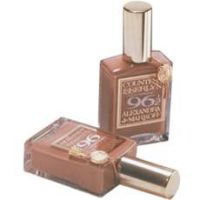 I love this foundation...

I've used this line for over 20 years. It's been a journey to sat the least. As each dept. store started to drop the line I've searched and searched for it. Finally about 10 years ago Neiman Marcus in Dallas was discontinuing it and their sales staff told me about a website called Your-Cosmetics They said they were giving their number out and that they had a solid staff who actually knew the line ...read morewell. I've been shopping with them ever since and I'm so pleased that I have a source that carries not only the foundations but the complete line. As the years have passed I've now moved on to the countess isserlyn creme foundation as I find it a bit more moisturizing and with age I don't feel that I need a lot of foundation because I'm one who wants to age gracefully. All in all I love this line and while I use the make I also use their skincare. I attribute my looks not only to genetics but to this line as well. So if you're looking for a gorgeous foundation, albeit the liquid or the creme or skincare that keeps your skin dewy and soft then check them out. They can help you with the line, I don't know what I'd do without them. I guess I'd be searching and searching once again.

Always De Markoff

They are the best, a bit hard to find in stores. i have been buying them online at liboutique

There's nothing that can compare with it.

My grandmother and my mother used this makeup. I have used it my entire life. There is nothing on the market that would even come close to comparing with it. It's so superior, they don't even have to advertise. Probably the only store that carries it (other than online) is Neiman Marcus. Save on all your other makeup, but manage to splurge on this. It is worth going without a few other things to have it. You will become addicted to it at first try.