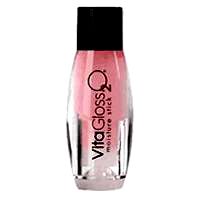 different

I can't say I love it or hate it, it's like a gloss balm and it wasn't exactly what I expected..

Just the same as the other one.....

This has the same jellylike texture like its alternative that comes in the lip gloss version but I rated this one a little better because it lasted a little bit longer than the lip gloss version. I still have to reapply it often but the packaging is too adorable!

Most drying lip product ever!

I remember having a tube of this in high school. I bought it because I thought the nutrients in it would help keep my lips soft. I was wrong. The tube is cute, but I kept having to reapply to keep my lips smooth. It would dry them out only a few minutes later. Also, it was sticky. Not cute when you want to kiss your boyfriend. Thank goodness it didn't scare him off! We're married.
Back
to top