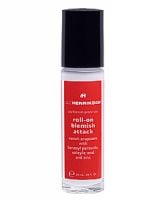 clean fingers and clearer skin

I bought this because I love the concept of a roll-on acne medicine and it had both salicylic acid and benzoyl (sp?) peroxide. I always hated having to use my fingers to put on acne cream or gel and now I don't have to. This also is a great zit killer. My zits are greatly reduced overnight and it doesn't kill the skin around it either. This is so worth it.

Just alright

The lady at the Sephora counter swore by this and according to the ingredients it should work like a charm but I am not too impressed. Maybe my acne is just super stubborn.

Exclusively from the editors at Total Beauty

Get the Buying Guide to see these top-rated products!

Get it now »

Great on the go!

This is a good product for those once in a while blemishes. It speeds up the maturity of the blemish and makes it go away much quicker and with little to no scarring.
Back
to top