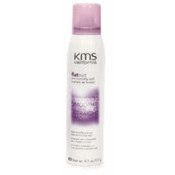 KMS California Flat Out Anti-Humidity Seal
As low as
BUY IT NOW

If I had to pick one beauty product that has changed my life, this would be it. I literally used to avoid coastal/humid/moist in any way environments like the plague because my naturally wavy yet carefully straightened hair would transform into a disastrous mess in mere seconds. This spray keeps my hair straight on rainy days, at the beach, even in hawaii!!! I rely on this spray so greatly that I ...read morebuy it in bulk because i would have a meltdown if i ran out and couldn't get it somewhere. i cannot recommend this product more highly to anyone who has ever struggled with moisture sensitive hair...I wish I could rate it higher than a 10!

Amazing for weatherproofing hairstyles

This product is an amazing finishing product-- it's super lightweight, adds just the right amount of shine/sleekness and guarantees NO FRIZZ.
Back
to top