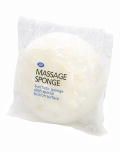 Boots Massage Sponge
good scrubber

This is a good scrubber, it is very gentle and soft. I just wish it was a little larger in size.

massage sponge

this is just one of many products made by this company but you,ll find they make about the best there is around for the price.
Back
to top