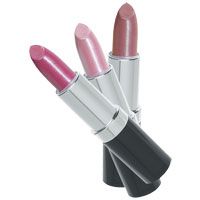 Jane LipHuggers
As low as
Not good

I used to really, really like Jane products and would try many different ones. However, their lipstick just isn't good. It doesn't hug" the lip like a color should...it just sort of sits on top. And the colors are tacky. Pass.

NEED TO FIND

Hello, I don't have a review I am trying to find Jane lipstick in Mulberry Bush, I CANNOT FIND THIS LIPSTICK ANYWHERE BUT I FOUND THIS FOR Jane LipHuggers in Mulberry Bush but how do I get this lipstick, this is my favorite brand and favorite color. PLEASE HELP!!!!!!!!

nice feeling

I like that it is inexpensive and feels light. I hate when lipgloss or lipstick is heavy and sticky. I like that it doesn't smell either. I bought the shade 'twisted' and liked the soft peachy- nude color for my skintone which is med. light. Not my favorite but you can beat the price for a summer lipstick.
Back
to top