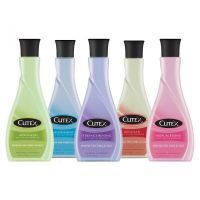 A Formula for Everyone

I vary formulas, depending on my needs. I wish Cutex still made nail enamel--it was so wonderful!

Works Great!

Removes polish quickly. One of my favorite polish removers. I compared it to the "store brand" and there is no comparison, Cutex blows the store brand away!

Quick & Easy

I have only used their regular formula, and I usually use them with cotton balls. This polish remover is quick and easy to use, and it removes nail polish instantly. But I recently found even easier and faster way to remove nail polish. Their pads are better if you don't mind paying a little bit extra.
Back
to top