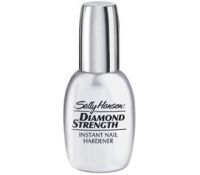 Hardens nails

I honestly cannot believe this got such a low rating. When I used to use this as a topcoat it really hardened my nails and they didn't break half as easily. I would highly reccomend this. It doesn't harden the nails after its removed, though.

Doesn't work

Well, its better than nothing, I guess? But it never did a thing for my nails. I switched to Essie and then OPI and get great results.

decent base coat not sure if it hardens

honestly i don't know if this has helped strengthen or harden my nails but its a fairly decent base coat, protects my nails from getting stained and dries almost instantly.
Back
to top