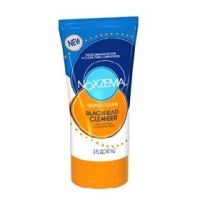 nothing special

Noxema is one of my favorite brands but this is kind of blah, it's meant for people my age, unlike the original Noxema but I really don't see any results with this in comparison to the other. I guess it works a little bit but I found I still had make up on my skin after using it and had to use a second cleanser... if I had to choose between this and soap I would go with the soap... nothing great.

works well on blackheads

To drying to use year round but I use this in the summer when my skin is more oily it does a great job and is a great price.

Memories

Noxema is probably the first skin care product I used as a girl-it kept my skin clean and clear then (as much as anything can for a teenager!!) and it works great now for middle aged acne. You either love or hate the smell-which has not changed in all of these years-but I like the memories it brings back. Good Stuff.
Back
to top