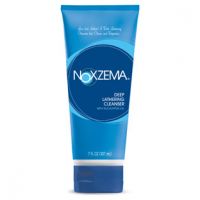 Not tooo shabby

I grew up on noxzema, one day decided to try this when it first came out, I loved the feeling it gave and the smell the texture is perfect too however its noo good for my skin, I still had breakout around my mouth area, my skin desires the more organic seeing how i have such sensitive skin so I had to quit using it and went more natural...some people not a problem but not a product for me!

So Clean!

I love this cleanser! My face feels so clean after using this. I like the smell and the coolness to my skin after using. It is good for clearing up my acne.

Review: Noxzema Deep Lathering Cleanser

i have to Disagree this product made my face very dry looking and very flaky.
Back
to top