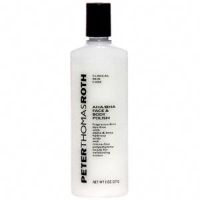 Worth every penny!

This is by far the best body polisher/exfoliator I've ever used. You don't have to use too much for it to be effective due to the AHA/BHA's in it. Made my skin the softest and clearest of all I've tried. Good for the face too, as the beads are perfect spheres and very tiny! Worth every penny!

Well worth the price

I've been using this product for several weeks now and really like it. I use it 2-3 times per week on my face and body. It makes my face smooth- it's not too rough. It makes the skin on my body very smooth as well. Great before shaving- again it's not too rough. A little goes a long way so I think it's definitely worth the price.

pretty good

I have been using this as a body polish to exfoliate my skin. I think it works pretty good but I have used other products that perform as well or even better for a fraction of the price of this product. Will continue to use until it runs out but will not purchase again.
Back
to top