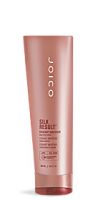 Didnt work for me :(

I brought this home with hopes to eliminate frizz, it just left my hair so sticky. Even if I used it sparingly it still wasn't good for me. I still had huge frizz.

not good enough

i realy hoped that this product could finally help my big poofy hair, but it let me down. It didnt help at all and it was just sticky and a mess!!

it worked so so.

I still had frizz so it was ok.
Back
to top