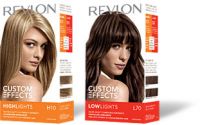 I love this

This is an excellent Brand!!! I just did my hair last night and it looks like it was professionally done.

Works Great!

I have to say this worked great for my motherand I. We wanted a change and we got great results. Very easy to use and apply. Directions were easy to follow, over all I think this is a winner!

Use with caution

I used this product twice with varying results. The second time my hair got a lot! darker all over in spite of just putting a few streaks in. The helpline helped me correct this some (dandruff shampoo baking soda) I will not! use this again.