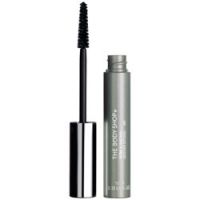 Love it!

I recently decided to try a new mascara, I was getting tired of using the same brand for years. I'm glad I decided to make the change. This mascara goes on smoothly leaving no clumps and really lengthens the look of my lashes. I found a new sure thing!

great natural look mascara.

I have stubborn asian lashes ( short and straight ) so for me I prefer a mascara that lengthens than volumized. This mascara gives my lashes definition and nicely separated without clumping the only thing is it doesn't hold my curl. If you have naturally curled lashes and want a natural everyday mascara then this mascara will get the job done.

Now Called Divide & Multiply

Since I'm Asian and have monolids (sounds like a disease, no?), mascara has always kind of eluded me. I very rarely ever wore it because there was little I could do to make them visible. And to top it off, I recently tossed my eyelash curler out, so it's just me and a mascara brush. The Divide & Multiply mascara brush is really unique and absolutely makes my lashes appear longer, without clumping....read more Just a couple coats of this mascara makes my eyes look a little more feminine, and I'm excited to purchase a new lash curler to really make them pop!
Back
to top