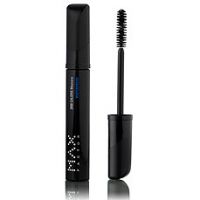 Loveity love this mascara

This mascara stays on until you take it off. It gives you great big thick lashes that don't flake, run, smudge or end up under your eyes in the summer humidity. Living in southern Georgia, this is a big plus. When I curl my lashes and use this mascara - talk about having wow lashes! I am disappointed that I didn't try this mascara sooner. Max factor will stop selling in the US starting in January 2010. I am trying to stock up while I can - you should too if you love this mascara!

My FAVORITE

I have wasted a lot of money trying every hot new mascara that comes out and always end up right back to this mascara. I love it!! The waterproof formula especially if I curl my lashes they stay right where they are and look great. I've tried expensive brands that claim to look fake and always return them and go back to this. I'm surprised at how many people don't know about it but more for me!!

How does it come off?

I bought the mascara and I absolutely love the look it gives. No other mascara out there delivers what it promises...this one does. HOWEVER, ...can someone please give instructions on how to removed the mascara! I have tried make up removers and soaps and can never quite get it off... my lashes get kinda caked and lashes are even falling out while trying to get this mascara off. So I am torn...I love the mascara but I am worried about my lashes! Help!
Back
to top