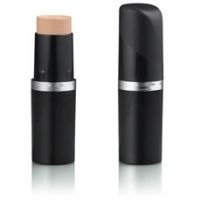 Fantastic

Goes on great. Covers very well. When I wear this makeup people tell me how great my skin looks and aske what I use. Great price, love it!!

Outstanding coverage

This make-up is extremely versatile, and can be used as a concealer, or even as a foundation with the right tools and blending. I would highly recommend this to every make up user, as it carries and travels well, and you get a lot of product for the price.

Excellent for pitures.

I recommended this product to be used on only special occasions,like when you are going to be frequently photographed. This is because the coverage is heavy, but shows up as flawless on camera! The product goes on very smoothly and matched my fair skin tone perfectly (I usually have difficulty with oxidation). It worked well with my dry patches and the tube lasted for a long time. Coverage was heavy so use sparingly! Hope this helps!