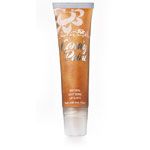 yum

i love all the carols daughter products and i love the fact that my favorite artist/singer mary j blige has a part in this. Sephora is the bomb im so glad they carry this product there. they make my day every day.

To shine or not to shine....

Well I purchased Carols Daughters lip gloss paint. Paint is an understatement, if you want to apply several layers then you can call it "painting". Keep in mind though you will look like someone who just had a glazed donut and did not wipe your face. The packaging is nice, the price is high considering it is not that great. It smells nice which is always a plus, especially since you can't tell you even have it on.. LOL

Great lip gloss

I love all of the colors and it truly gives you a nice glossy look. Not too sticky like some other glosses.
Back
to top