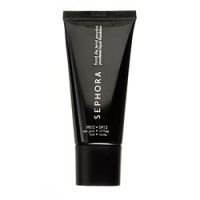 I never got to try product

I went to Sephora and asked for this and they told me that I was basically crazy, none of their products were for four dollars I printed and brought this page and they said that was the wrong price! Maybe It's because I live in California, someone HELP!

I too was excited BUT

I couldn't get it to go on smoothly at all and it was SUPER grainy. I have an entire un-opened tube just sitting.

i lOVE it!

This thing really helps me cover up my acne and its only four dollars its great.