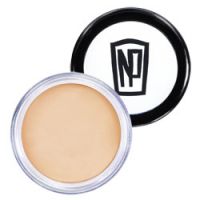 Napoleon Perdis Concealer
As low as
Napoleon Perdis Concealer

I have read many positive reviews about this concealer, and when I saw that Target now carries it, I decided to give it a shot. There weren't a whole lot of colors , so I picked the one up that was just a little lighter than my natural skin tone. I am a MAC NC 25. I prefer pot concealers because they are easier for me to use with my concealer brushes. it loaded on the brush very well, and it a...read morepllied nicely under my eyes, and it seemed to do a good job at first. I don't have horrible dark shadows under my eyes and this looked like it would work for me. After a few hours of wear tho, it seemed to oxidize into a weird peachy color, settled into my fine lines making them look far worse than they are, and it made my mascara on my bottom lashes smudge, I even set it with loose powder to prevent this. I know some people really like it, but I didn't find that it worked very well and it was over priced for the results I received. I think I will stick to my MAC and UD concealers.

The one concealer

Love 'the one' concealer for hiding dark circles!

Great product

This concealer offers medium coverage, which is good for tackling both acne scars and new blemishes. Blendable during application yet really stays put throughout the day. One pot last forever! My only wish is that there was a larger selection of shades.
Back
to top