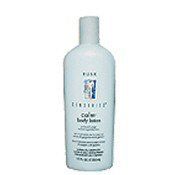 Rusk Sensories Calm Guarana & Ginger Moisturizing Body Lotion
As low as
Absolutley AMAZING

During my recent trip to the US with my soccer team, (I am Australian)our group stayed at a motel in LA and in the rooms was little 37ml tubes of RUSK sensories calm body lotion. I was honestly blown away by how good this stuff was. So were the rest o the girls in my team. So every morining when the cleaning cart would come around we would sneak out and take a tube. But I have ran out. Just wonder...read moreing does anyone know where i can get some from??? that ships to Australia?? it would be greatly appreciated!!

The best EVER!

So my wife says! I searched high / low for the Guarana & Ginger lotion after it was discontinued late 2007. I bought every bottle I could find - 18 months later she still has a few bottles - I have heard that they "repackaged" this lotion and it's available again- IF so, I will be a hero again when I bring more home!

amazing experience

okay, over the years and I mean years, I tried every possible and imaginable body lotion. In my opinion,Rusk offers the very best in skin/hair care. My favorite all time, any time, is labeled as Calm. Available in body lotion, shampoo, and conditioner. This guarana and ginger moisturizing lotion is intoxicating..... like a great spa. Seriouisly !
Back
to top